Nick Sharples Productions' unique blend of creativity, ingenuity, and technical skill has been generating results for clients across multiple industries for over a decade. Ready to discover what we can do for you?
With Nick Sharples Productions, no two projects are ever the same. From persuasive PSA videos to full-scale virtual meetings, our expert team always goes above and beyond to deliver something tailor-made to your organization's specific needs. Whether we're working with non-profits, private corporations, or the public sector, we ensure you get the industry-leading digital media production and event management you deserve. With over ten years in business, we have grown to become a one-stop solution for all your digital media and event production needs.
Green Acres Nursery & Supply
admin
2023-01-06T13:12:01-08:00
YOUR VISION, BROUGHT TO LIFE
Whether you're looking to captivate an audience on behalf of your charity or drive profits on behalf of your shareholders, with Nick Sharples Productions, your organization's end goal remains front and center throughout our partnership.
01. VIDEOGRAPHY & PHOTOGRAPHY
With many years of experience producing cutting-edge digital content, the Nick Sharples Productions team knows what it takes to create something that resonates with your target audience and brings your vision to life.
02. DIGITAL MEDIA PRODUCTION
Capturing footage is only half the battle. Nick Sharples Productions specializes in generating sleek, professional output that moves the needle for clients in the public and private sector, as well as non-profits.
From initial concept to completion, we combine expert skills in lighting, live video, design, and pre-production with years of experience working with some of the largest names in media to ensure your in-person and virtual events are a success.
COMMITTED TO YOUR SUCCESS
A perfectly executed project begins and ends with collaboration. When we work together towards your vision, there are no limits on what we can achieve.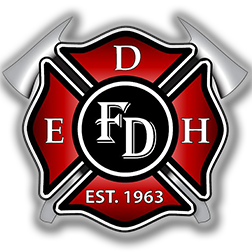 "Since 2006 I have worked with Nick on numerous projects from trading cards, video presentations, and short films. He is a total professional with great ideas and outstanding film and photo productions. If you are looking for creative, flexible, quality work: look no farther than Nick Sharples Productions."
CAPTAIN TOM ANSELMO – El Dorado Hills Fire Department
"Nick Sharples Productions has helped us out so many times I've lost count! We rely on them for project expertise; design expertise; and amazing follow-though. There's always a happy client at the end. They make us look good!"
MARK THOMPSON – Clarity AVL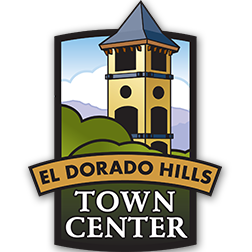 "Nick and his team have worked along side of Town Center for many years but never on the scale that they did for the Virtual Christmas Tree Lighting this year. Due to the craziness of 2020, this project was complicated but Nick and his team were so professional and exceptionally flexible. Through all the turns, his team displayed incredible patience as well as great creativity to bring the Holiday Spirit to Town Center and our community. I am looking forward to working with Nick Sharples Productions in the future."
AMANDA EASTON – El Dorado Hills Town Center
Bring your next media project or event to life with Nick Sharples Productions. Reach out below to discuss your project and discover what we can do for you.